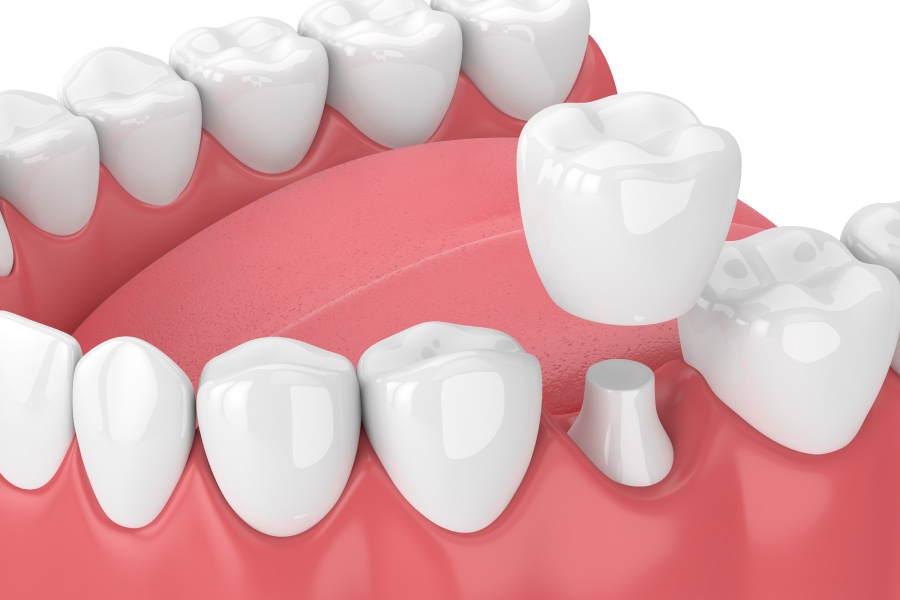 Reasons You May Need a Dental Crown
April 24, 2021 8:17 pm
---
Are you currently dealing with damaged or missing teeth, but have been putting off seeking dental treatment? You may be a great candidate for dental crowns to restore your smile!
What Is a Dental Crown?
Dental crowns are tooth-shaped, ceramic caps designed to completely cover an existing tooth or snap onto dental implants for tooth replacement. They are custom-made to look just like natural teeth and are permanently bonded in place to support a damaged tooth or improve the look of a non-uniform smile.
Common Reasons You May Need a Dental Crown
Dental crowns are one of the most versatile dental treatments available. They can be used to correct a variety of dental issues and help patients regain a beautiful, healthy smile. While dental crowns can top dental implants to replace missing teeth, they can also cover:
Broken or chipped teeth
Misshapen teeth
Non-uniform teeth
Severely discolored teeth
Teeth with large fillings to provide strength and protection
Teeth that are worn-down or weak
Affordable Dentist in Canton, GA
Moghadam Family Dentistry accepts a variety of payment options, including cash, debit and credit cards, FSAs and HSAs, dental insurance, and third-party payment plans.
We accept all PPO dental insurance and will take care of submitting and tracking your claims. Payment plans are through CareCredit®. This is like a credit card for healthcare expenses, allowing patients to split their dental costs into manageable monthly payments instead of paying for it all up front.
Get In Touch with Our Team!
Are you wondering if you're in need of a crown? Reach out to our office to schedule a consultation. We offer comprehensive dental services for patients of all ages in Canton, GA. Our team can examine your smile and determine which treatment path best fits your needs.
We look forward to hearing from you!
Categorised in: Restorative Dentistry